This guideline describes the "Advanced Cardiac Life Support Recommendations for Patients During the COVID-19 Pandemic with Suspected or Confirmed COVID-19" at Alfred Health.
The guideline was updated on 18/6/20 as the COVID-19 pandemic in Victoria entered it's next phase with established low prevalence of community transmission of the SARS-CoV-2 virus:
"Modified document to include only patients with suspected or confirmed COVID-19 rather than all patients in line with hospital CODE BLUE/MET call policy. Standard ACLS pathway should be followed for non-COVID-19 patients – LP, CN, JO"
The guideline will continue to be updated according to local requirements and the evolving evidence base.


Link to google doc of guideline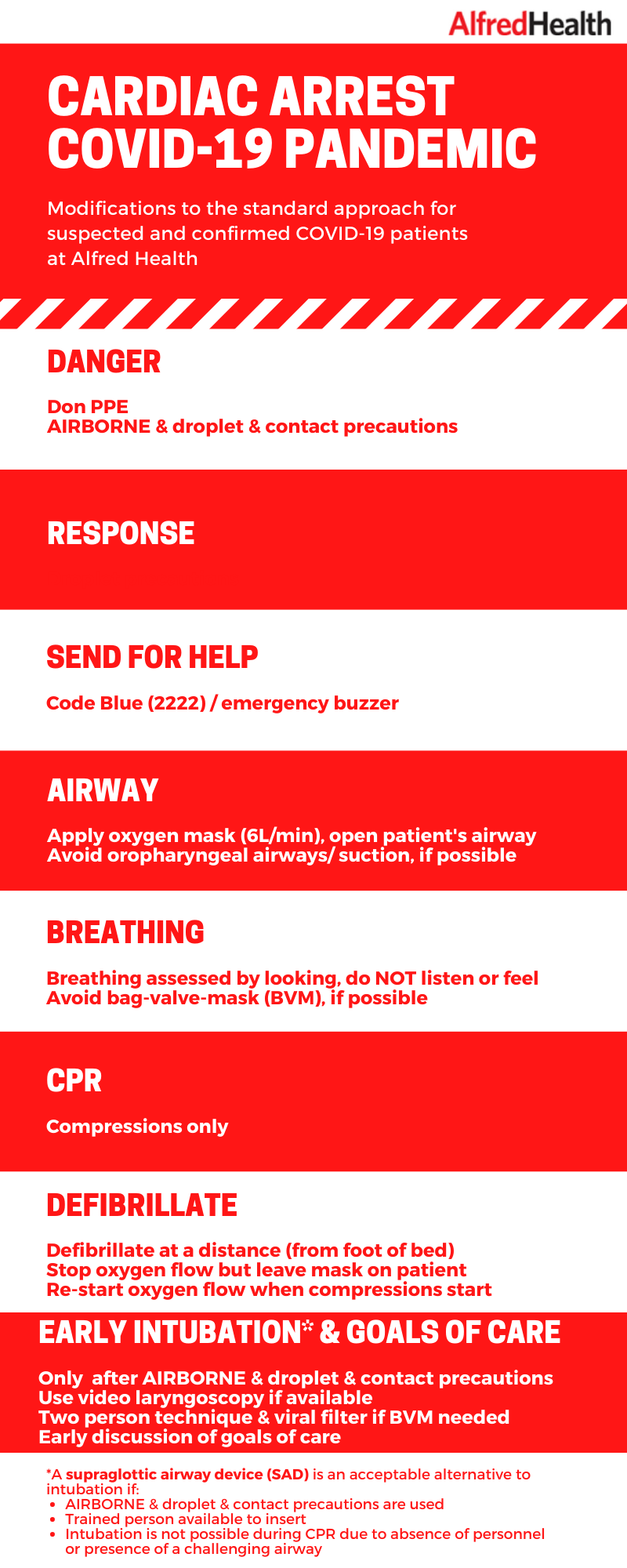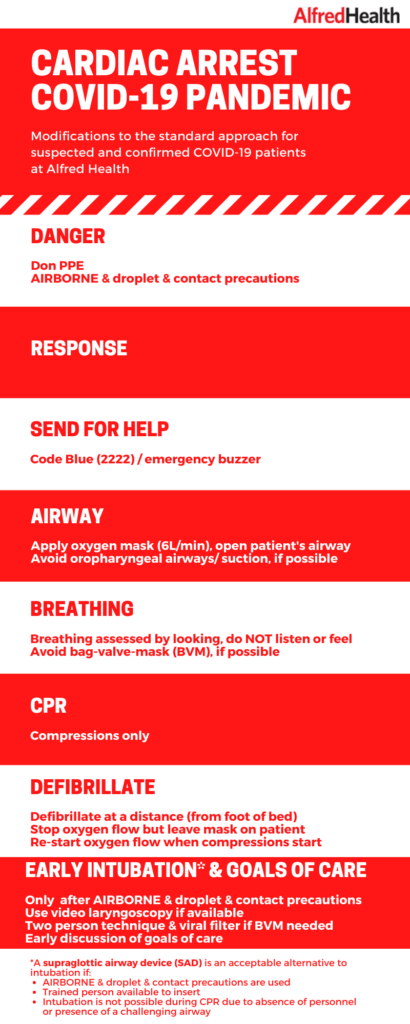 All Alfred ICU guidelines are context-specific and may not apply to patient care in other settings. Please see the INTENSIVE
Disclaimer
for the Terms of Use Agreement. Efforts are made to ensure that the latest version of any guideline is available on INTENSIVE, but this cannot be guaranteed (Alfred Health staff members should check the Intranet site). Alfred ICU guidelines are shared under a Creative Commons
Attribution-NonCommercial-ShareAlike 4.0 International (CC BY-NC-SA 4.0)
License.